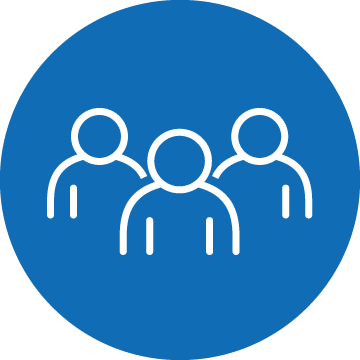 Paralegals or legal assistants are "persons who, although not members of the legal profession, are qualified through education, training, or work experience, who are employed or retained by a lawyer, law office, governmental agency, or other entity in a capacity or function which involves the performance, under the ultimate direction and supervision of an attorney, of specifically delegated substantive legal work, which work, for the most part, requires a sufficient knowledge of legal concepts that, absent that paralegal, the attorney would perform the task." (Definition provided by the American Bar Association.)
As such, paralegals are not allowed to practice law. In Wyoming it is illegal for anyone who is not a licensed attorney to practice law. The practice of law refers to the rendition of services for others that call for the professional judgment of a lawyer. Therefore, nonlawyers may not, at a minimum, represent others in court, draft legal documents for someone, or give someone legal advice. A paralegal's duties are many and varied depending on the individual's capabilities and the needs of the employer. A person interested in a paralegal career must be a good communicator who is willing and able to accept significant responsibility while assisting an attorney in a modern law practice. The primary goal of the paralegal program is to provide students with the technical skills and knowledge necessary for them to perform successfully and ethically as paralegals under the supervision of attorneys in a variety of legal settings. Upon completion of the program, graduates will be able to perform legal research in a variety of fields using both traditional and computer-assisted methods; to draft pleadings, discovery and other legal documents, legal correspondence, and legal memoranda; to demonstrate substantive knowledge of at least three areas of practice; to demonstrate an understanding of the ethical rules governing both attorneys and paralegals in the jurisdiction; and to demonstrate the analytical and judgmental abilities necessary for ethical decisionmaking in a legal environment.
Program objectives include providing students with appropriate general education to meet state statutory requirements and to develop the student's communication, quantitative, analytical, and technological skills; preparing students to perform legal and factual research using traditional and computer-assisted methods; preparing students to draft a variety of legal documents and correspondence; preparing students to effectively interview clients and witnesses; providing students with an understanding of the evolving paralegal field and career opportunities within that field; providing students with the skills needed to assist an attorney with the investigation and litigation process; providing students with an understanding of the legal system and the modern practice of law; and providing students with an understanding of the ethical rules governing the practice of law and the behaviors and judgment necessary to perform paralegal duties in a manner ethically consistent with those rules.
The following program of study is designed to develop the specific skills and abilities required for success in the paralegal career field. Completion of this program leads to the Associate of Applied Science degree.
The paralegal program also offers a certificate. The certificate program is reserved for individuals who have already earned a bachelor's degree in another discipline and now desire to work as a paralegal. The paralegal program is approved by the American Bar Association (ABA).
Contact Information
Contact information is available on the Paralegal programs website.
Map your individual academic plan of courses with your College Advisor.
If students choose to transition to another program within the Human & Public Services pathway, they should be particularly aware of the choice points that indicate when a decision to branch off into another program must be made to ensure credits and time are not lost.
Coursework common to all degrees within this pathway is indicated by CAC, Common Academic Coursework, in the program map.