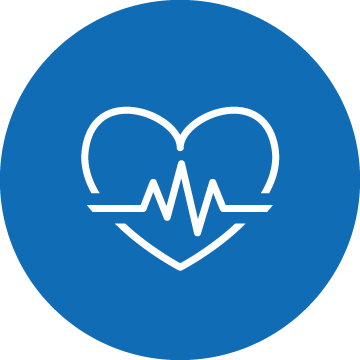 Physical Therapist Assistants (PTAs) work under the direction of physical therapists to help people of all ages who have health-related conditions that limit their ability to move and perform daily activities. Physical therapist assistants help patients reach their maximum performance and level of functioning while learning to live within the limits of their rehabilitation goals. Physical therapist assistants may assist in the development of treatment plans, treatment documentation, and modification of specific treatments that have been established by the physical therapist.
The Associate of Applied Science degree in the Physical Therapist Assistant professional curriculum is a five-semester sequence, with the first semester coursework the pre-requisites. Students must maintain a minimum grade of a "C" in each course, in addition to graduation requirements, to progress and graduate. Upon completion, graduates of the Physical Therapist Assistant program are eligible to apply for the national licensing exam administered by the Federation of State Boards of Physical Therapy (FSBPT).
The Physical Therapist Assistant (PTA) at Laramie County Community College (LCCC) is accredited by the Commission on Accreditation in Physical Therapy Education (CAPTE), 1111 North Fairfax Street, Alexandria, Virginia 22314; telephone: 703.706.3245; email: accreditation@apta.org; website: www.capteonline.org.
Additional Requirements: Each program has specific admission requirements-see program website for detailed information or meet with a health science academic advisor or faculty mentor for specifics.
Contact Information
Contact information is available on the Physical Therapist Assistant program website.
Map your individual academic plan of courses with your College Advisor.
If students choose to transition to another program within the Health Sciences & Wellness pathway, they should be particularly aware of the choice points that indicate when a decision to branch off into another program must be made to ensure credits and time are not lost.
Coursework common to all degrees within this pathway is indicated by CAC, Common Academic Coursework, in the program map.