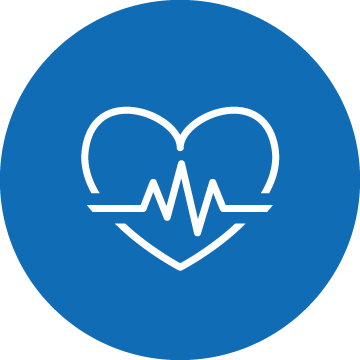 The radiography program offers the student the knowledge and skills for utilizing radiation in the diagnosis of disease under the direction of a physician. Most radiographers work in hospitals, medical clinics, and private medical offices, while some are employed in industrial, sales, governmental, and educational institutions.
The five semester program (which does not include the prerequisite courses) combines academic study with supervised clinical experience. Graduates of the program will receive an Associate of Applied Science degree and be eligible to take the national certifying examination of the American Registry of Radiologic Technologists. Upon passing the examination, a student is certified as a registered radiologic technologist.
The Joint Review Committee on Education in Radiologic Technology (JRCERT), 20 North Wacker Drive, Suite 2850, Chicago, IL 60606-3182 (www.jrcert.org), through its accreditation of the program in radiography at LCCC, has established a maximum number of students selected each year for the program based on clinical site availability. Most students are employed immediately upon graduation from the program. Bachelor's and master's degrees are also available in the field. The program begins a new class each fall.
A student interested in applying for the radiography program may contact the Radiography Program Director, Clinical Coordinator, or the Admissions Office for specific procedures, including placement tests, which must be completed in the early spring for admission to the program in the fall semester. Selection of new students will be completed by early April and is based on a student's grade point average, prerequisites completed, the date of receipt of application, and other criteria as noted in the program application materials.
Laramie County Community College does not discriminate on the basis of race, color, national origin, sex, age, religion, political affiliation, or disability in admission or access to, or treatment or employment in, its education programs or activities.
Additional Requirements: Each program has specific admission requirements-see program website for detailed information or meet with a health science academic advisor or faculty mentor for specifics.
Contact Information
Contact information is available on the Radiography program website.
Map your individual academic plan of courses with your College Advisor.
If students choose to transition to another program within the Health Sciences & Wellness pathway, they should be particularly aware of the choice points that indicate when a decision to branch off into another program must be made to ensure credits and time are not lost.
Coursework common to all degrees within this pathway is indicated by CAC, Common Academic Coursework, in the program map.