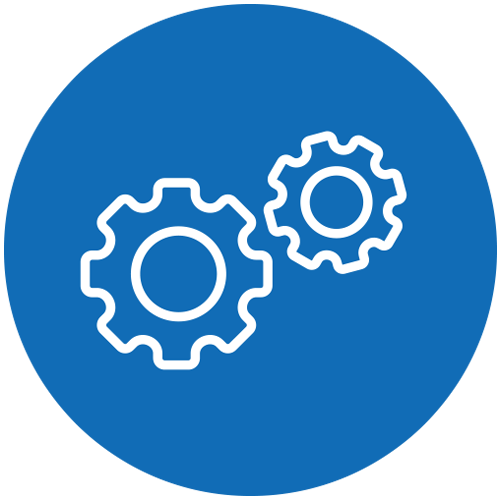 The Wind Energy program provides students with the critical skills needed to become successful technicians in the rapidly growing wind industry. A balanced combination of classroom instruction and hands-on training allow students to quickly turn concepts into valuable work experience. Throughout the program, students learn basic and advanced electrical, mechanical and fluid power system theory. In turn, this knowledge is used to interpret detailed mechanical drawings and schematic diagrams to determine system operation and troubleshoot complex faults. In addition, students perform preventative maintenance tasks on an actual wind turbine nacelle and rotor housed in the college's Wind Energy Lab. Students develop effective climb safety techniques and perform rescues at height using the program's Fall Protection Lab. After successful completion of this program, students are prepared for direct industry employment as entry-level wind turbine technicians.
Contact Information
Contact information is available on the Wind Energy program website.
Competencies
Upon successful completion of this program, students will be able to:
Describe how wind turbine system components are integrated to convert energy from the wind into electrical energy.
Interpret information contained in technical drawings, manuals, data sheets and service bulletins to determine system operation.
Apply sound troubleshooting techniques to quickly find and fix electrical, mechanical and fluid power system faults.
Perform wind turbine service and preventative maintenance per manufacturer's specifications and common industry practices.
Demonstrate the technical communication skills required to accurately and concisely document all activities associated with servicing and maintaining wind turbines.
Demonstrate proper handling and safe usage of industrial tools, electrical meters and diagnostic equipment commonly used in the wind industry.
Demonstrate compliance with general and specific industry safety laws, standards and procedures.
Map your individual academic plan of courses with your College Advisor.
If students choose to transition to another program within the Trades & Technical Studies pathway, they should be particularly aware of the choice points that indicate when a decision to branch off into another program must be made to ensure credits and time are not lost.
Coursework common to all degrees within this pathway is indicated by CAC, Common Academic Coursework, in the program map.