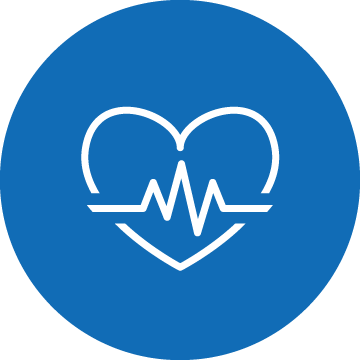 The Emergency Medical Services - Paramedic program prepares competent entry-level paramedics for work in various emergency services fields including fire departments, Emergency Medical Service (EMS) agencies, hospitals, and other healthcare areas. The program integrates didactic and internship opportunities, allowing students to immediately be employed after graduation. The Emergency Medical Services program is accredited by the Commission on Accreditation of Allied Health Education Programs (www.caahep.org) upon the recommendation of the Committee on Accreditation of Educational Programs for the Emergency Medical Services Professions (CoAEMSP).
Students must pass a written exam and interview board prior to being accepted into the Paramedic Program. All other LCCC application processes must also be met. Prerequisites for entry to the program are Emergency Medical Technician (EMT) state licensure and or National Registry of Emergency Medical Technicians NREMT certification and employment in the EMS or healthcare field for at least one year, or NREMT certification and employment in the EMS or healthcare field for at least one year. Individuals currently holding EMT licensure may be eligible to have EMT 1500 waived.
The program offers coursework intended to prepare students for immediate employment after completions of coursework and successful and licensure exams. This program has specific admission requirements-see program website for detailed information or meet with a health sciences academic advisor or faculty mentor for specifics.
Contact Information
Contact information is available on the Emergency Medical Services program website.
Map your individual academic plan of courses with your College Advisor.
If students choose to transition to another program within the Health Sciences & Wellness pathway, they should be particularly aware of the choice points that indicate when a decision to branch off into another program must be made to ensure credits and time are not lost.
Coursework common to all degrees within this pathway is indicated by CAC, Common Academic Coursework, in the program map.