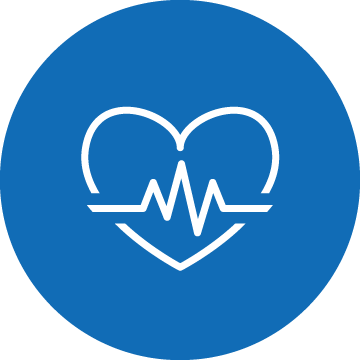 The Health Information Technology and Management program combines coding in health care with health information management. Health information technologists serve the health care industry and the public consumer by managing, analyzing, and reporting health data required for the delivery of patient care, reimbursement, and quality management. Health information technologists specialize in managing and protecting medical records; administering health information management systems; and coding for reimbursement, research, and quality care. The A.A.S. program of study contains courses from both the Medical Office Essentials credit diploma and the Medical Claims Coding Associate credit certificate with the addition of health information technology and leadership courses that students need to advance their careers on the administrative side of the medical field.  The courses for the Medical Office Essentials Credit Diploma and the Medical Claims Coding Associate Certificate of Completion are embedded in the A.A.S. degree.
The Health Information Technology and Management program is a fully online program with an online lab component. Acceptance into the program is required prior to course registration. The Health Information Management Program is accredited by the Commission on Accreditation for Health Informatics and Information Management Education (CAHIIM). Prospective students interested in the program may contact the program director for details about the admission process and timeline.
All allied health students are required to submit a pre-clinical urine drug screen according to the policy of the Allied Health Programs at LCCC. The drug screen in completed at the student's expense and must be paid for at the time of application. In addition to drug screening, for the safety of patients and health care workers, allied health workers must also undergo a background check performed at the student's expense.
Acceptance into the program is conditional based upon satisfactory completion of a criminal background check and drug screen. The student's acceptance will not be final until LCCC has received background check information from the reporting agencies, and the background check is clear of disqualifying offenses. Instructions for completion will be provided once a student is accepted into the program. Testing positive on the drug screening or evidence of tampering with a specimen will disqualify a student from participation in the program. Certain criminal activity, as evidenced by a criminal background check, may also disqualify a student from program participation. See school policy at lccc.wy.edu/academics/divisions/HSW. These circumstances may prevent acceptance into and/or continuance in the program.
Contact Information
Contact information is available on the Health Information Technology and Management program website.
Map your individual academic plan of courses with your College Advisor.
If students choose to transition to another program within the Health Sciences & Wellness pathway, they should be particularly aware of the choice points that indicate when a decision to branch off into another program must be made to ensure credits and time are not lost.
Coursework common to all degrees within this pathway is indicated by CAC, Common Academic Coursework, in the program map.